Are you looking to learn how to cook smoked basa in an air fryer? You're in the right place! Cooking smoked basa in an air fryer is a quick and easy way to make delicious fish meals.
With the help of this guide, you'll be able to prepare restaurant-quality fish dishes right at home!
Also, air frying your basa will save time and energy, which is perfect for busy households. 
So get ready to enjoy all the benefits of air fried smoked basa with this step-by-step guide!
How To Cook Smoked Basa In An Air Fryer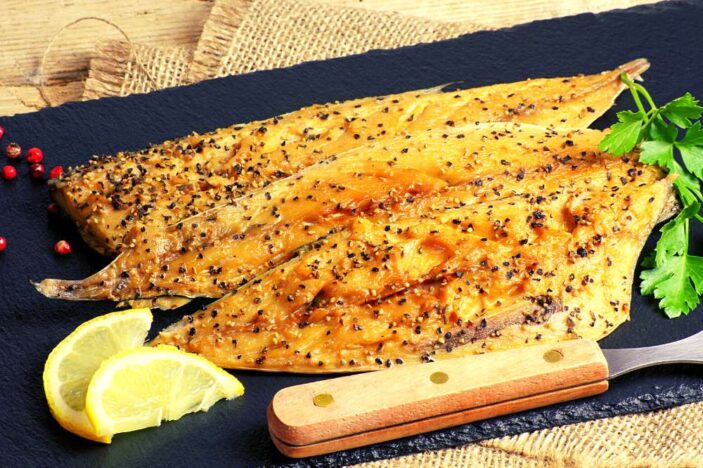 Ingredients To Make Smoked Basa
These are the ingredients needed to make smoked basa in the air fryer:
Basa fillets (2)
Olive oil (1 tablespoon)
Garlic powder (1 teaspoon)
Smoked paprika (1 teaspoon)
Salt and pepper to taste.
Instructions To Prepare The Smoked Basa
Rinse the Basa fillets under cold running water and pat dry with a paper towel.
Drizzle olive oil over both sides of the fillets, then season each side with garlic powder, smoked paprika, salt, and pepper to taste.
Place the prepared Basa fillet in an airtight container or plastic bag for storage until ready to cook in your air fryer.
See also: How To Cook Frozen Basa Fillets In Air Fryer?
Air Fryer Smoked Basa
COSORI Air Fryer (Check Price On Amazon)
Now it's time for cooking! Take the ingredients you have prepared before and follow this straightforward instruction for cooking delicious smoked basa in your air fryer.
Preheat your air fryer to 400°F for 5 minutes.
Place the Basa fillets in the air fryer basket and cook for 7-8 minutes.
Flipping once halfway through until golden brown and cooked through.
Remove from the air fryer and let cool before serving or storing away for later use.
What To Serve With Air Fryer Smoked Basa?
There are many ways to serve your smoked basa. There is no right or wrong. Everyone has different tastes. The suggestion below is what we recommend.
For a delicious and healthy meal, serve with roasted vegetables, such as Brussels sprouts, carrots, and sweet potatoes.
For an extra flavor punch, add some freshly chopped herbs to the fish before cooking it in the air fryer, or top it with fresh parsley after it's finished.
Try pairing your air-fried basa with creamy mashed potatoes and green beans for an easy dinner everyone will love.
Place your smoked basa on top of a bed of quinoa or couscous and serve with lemon wedges on the side for added zestiness.
Add some crunch to your plate by serving grilled asparagus spears alongside your basa fish, perfect for lunch!
Wrap up slices of cooked basa in whole wheat tortillas, shredded lettuce, diced tomatoes, and avocado slices for a tasty make-ahead lunch option full of flavor!
See also: How To Cook Baby Red Potatoes In Air Fryer?
Recommended Tools To Make Air Fryer Smoked Basa
Air Fryer
An air fryer is a kitchen appliance that cooks food using hot air rather than oil. It's a great choice for those who want to cook healthy, delicious meals without adding extra fat or calories. 
When selecting an air fryer, look for one with adjustable temperature settings and a timer, so you can easily adjust cooking times to achieve the desired doneness of your fish.
See our recommended air fryer here.
Tongs
Tongs are essential when flipping fish in the air fryer as they ensure precise control over the delicate fillets and avoid any accidental breakage or tearing of the flesh.
Look for tongs made from durable materials such as stainless steel that won't rust or corrode after repeated use in high-heat environments like an air fryer.
Measuring Cups & Spoons
Measuring cups and spoons are must-haves to measure ingredients in your recipes accurately! 
Choose sets with long handles that make them easy to reach into deep pots and bowls while providing enough room between each cup/spoon size.
So you can quickly grab what's needed without guessing at amounts (like tablespoons versus teaspoons).
See also: How To Cook Baby Gold Potatoes In Air Fryer?
Storage Tips For The Leftover Air Fryer Smoked Basa
The best way to store leftover Air Fryer Smoked Basa is to wrap it in plastic or aluminum foil and refrigerate it. 
Food Storage Containers (See on Amazon)
This will help ensure the fish stays fresh for up to three days. You can also place the fish in an air-tight container or freezer bag before storing it in the refrigerator.
Doing so adds another layer of protection against any potential contamination.
These storage tips are important because they help preserve the quality of your leftovers and prevent them from spoiling too quickly.
The key is ensuring no air gets inside while wrapping and storing; this helps prevent bacteria growth which could lead to food poisoning if consumed.
How To Preheat The Frozen Smoked Basa In The Air Fryer?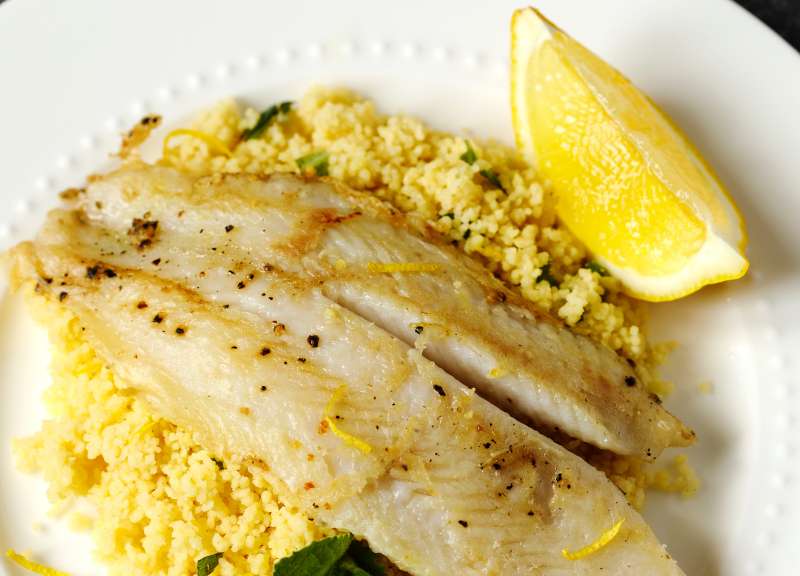 Preheating frozen smoked Basa in an air fryer is quite simple.
All you need to do is set the temperature according to product instructions (usually around 350 degrees Fahrenheit) and cook for 8 minutes before adding other ingredients or seasonings as desired. 
The key here is that preheating helps ensure even cooking throughout. So, no part of the fish remains raw or undercooked, while others become overcooked and dry.
Preheating also reduces total cooking time since most were done before adding additional ingredients. This may require different temperatures/cooking times than initially used for pre-cooking alone. 
Finally, this process allows optimal flavor retention since less heat needs to be applied than starting from a cold state, meaning more moisture/juiciness stays inside each piece!
See also: How To Cook Baby Yellow Potatoes In Air Fryer?
Frequently Asked Questions
What Temperature Do You Cook Smoke Basa Fish In An Air Fryer?
The recommended temperature for cooking basa fish in an air fryer is 400°F (204°C). Cook the fish for 8-10 minutes, flipping it halfway through.
Is Air Fryer Good For Smoke Basa Fish?
Yes, air fryers are great for cooking smoke basa fish. The high heat of the air fryer helps to crisp up the skin while keeping the inside moist and juicy.
Can I Wrap Basa Fish In Foil In Air Fryer?
You can wrap basa fish in foil and cook it in an air fryer. Make sure to use high-quality aluminum foil safe for cooking at high temperatures.
Do You Have To Flip Smoke Basa Fish In Air Fryer?
Flip the smoke basa fish into an air fryer to ensure even cooking.
What Is Smoked Basa Fish?
Smoked basa is a type of fish, also known as pangasius or Vietnamese river cobbler, that has been smoked for flavor.
Conclusion
Cooking smoked basa in an air fryer is a great way to enjoy this delicious fish quickly and easily. Plus, it's healthy too!
You can make a tasty meal with minimal effort with the right ingredients and a few simple steps. 
So if you're looking for an easy-to-make and light dinner option, try smoked basa cooked in an air fryer! 
It's sure to satisfy even the pickiest of eaters.
Happy cooking!